The Applied Science and Technology Research Organization (ASTRO America) has been selected to coordinate a new U.S. Army initiative focused on developing a large format metal 3D printer for the manufacture of ground vehicles.
The system, built as part of the Jointless Hull project, will be used to 3D print one-piece armored vehicle hulls (chassis) for tanks and Humvees. According to ASTRO, the machine will be the world's largest metal 3D printer for the production of ground vehicles and enable shorter lead times, significant savings in manufacturing costs and lighter vehicle designs.
"The mission is to develop a large-scale tool that can create single, jointless hulls for combat vehicles that are nearly 30 x 20 x 12 feet net," said Larry Holmes, Principal Investigator at ASTRO America. "Large-scale additive manufacturing has the potential to transform the way military vehicles are built while reducing supply chain fragility."
A US Army Humvee. Photo via US Army.
Monolithic hulls for the front
Front-line combat vehicles must withstand all harsh conditions, including extreme weather and surprise attacks by enemy forces. Using monolithic hulls for these combat vehicles can have great advantages in terms of survivability and weight savings, but traditional manufacturing methods have struggled with such uses in the past. This is especially true when multiple vehicle models are involved, as techniques like machining and metal injection molding simply aren't designed for quick geometric flexibility.
This is where 3D printing comes in as the technology enables previously impossible part designs for improved warfighter performance. In the context of spare parts production, additive manufacturing also enables reduced lead times, which is critical for organizations like the U.S. Army, as it often requires dynamic adaptation to high-duty situations in limited time frames.
Aaron LaLonde, additive manufacturing engineer for the US Army added, "This project will scale the benefits of metal additive manufacturing to a size range that will allow the technology to take advantage of larger system-scale parts and next-generation vehicles to enable performance. "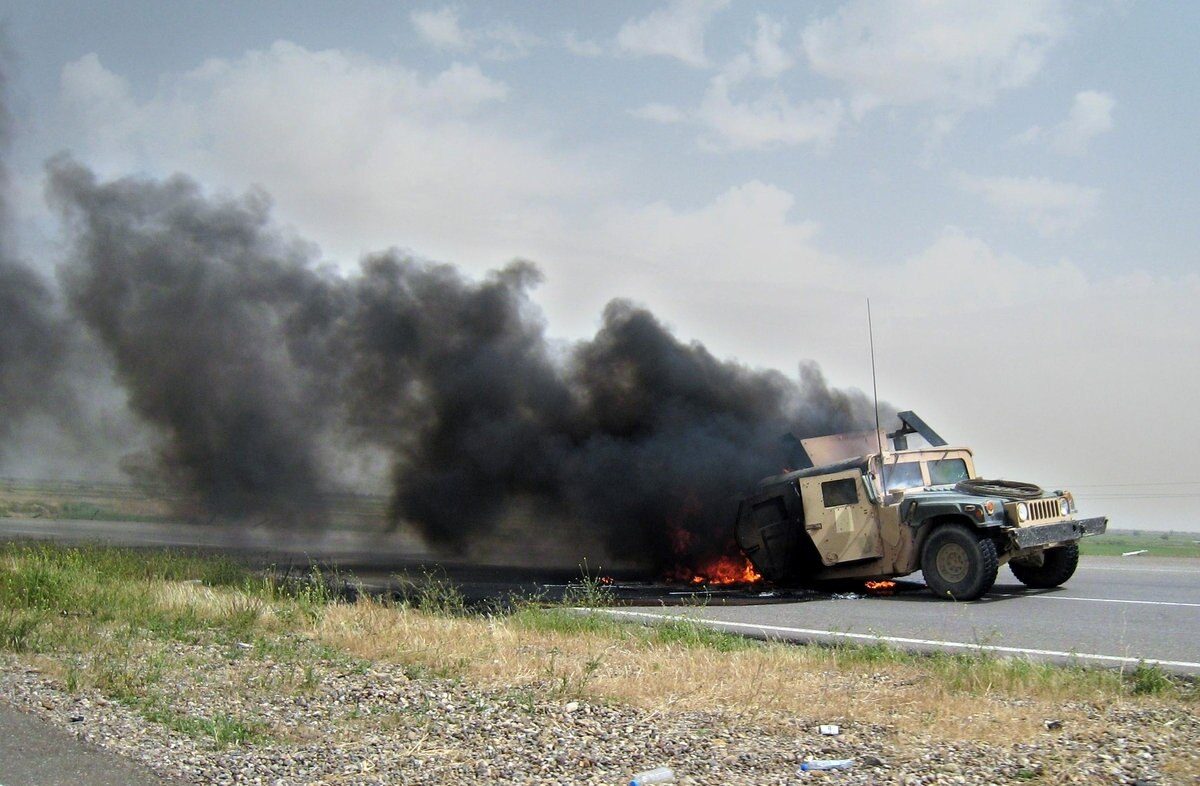 Hull survivability and weight savings are important factors in the field. Photo via Marine Corps.
Additive manufacturing in the armed forces
The Jointless Hull Project, managed by ASTRO America, was signed by LIFT, a DoD-supported national institute for manufacturing innovation. In addition, the US Army Combat Capabilities Development Command's DEVCOM GVSC (Command Army Ground Vehicle Systems Center) is leading the technical program, while the Army's Rock Island Arsenal – Joint Manufacturing Technology Center will house the new additive manufacturing platform.
"This is an ideal project for ASTRO America and its very experienced team," concludes Jason Gorey, Executive Director of ASTRO America. "This is not a hardware, software, or materials research project. This is a straightforward implementation project where existing but advanced methods are scaled to the required size of the hull scale. We will work with equipment suppliers and system integrators to make this project a reality. "
At the end of last year, ASTRO America also completed a study commissioned by the U.S. Defense Advanced Research Projects Agency (DARPA) to accelerate the 3D printing of hypersonic missiles. The study contains detailed design plans for a comprehensive, end-to-end Hypersonic Production Accelerator Facility (HPAF) to consolidate the entire supply chain under one roof.
In Australia, the 3D printer manufacturer Titomic recently signed an agreement with the machine tool manufacturer Repkon to jointly build a new 3D printing production facility for defense applications. In particular, the factory will focus on manufacturing Repkon-designed weapon system barrels using Titomic's patented Kinetic Fusion (TKF) 3D printing technology.
Subscribe to the 3D printing industry newsletter for the latest news on additive manufacturing. You can also stay connected by following us on Twitter and liking us on Facebook.
Looking for a career in additive manufacturing? Visit 3D Print Jobs for a selection of roles in the industry.
Selected image shows a US Army Humvee. Photo via US Army.