Because of their ease of use, functionality, and material compatibility, 3D pens are becoming increasingly popular in the additive manufacturing market. Based on the FDM process, 3D pens are an alternative to desktop 3D printers for some, although the surfaces are not as precise. In fact, they allow users to make all kinds of parts at a relatively affordable price by letting their imagination and creativity run wild. Polaroid launched its new 3D pen called "Candy Play" that allows users to make candy from edible filament.
With its elegant design and ergonomics, the 3D pen adapts to any hand shape, according to the manufacturer. For example, the shape of Candy Play and the position of the buttons have been designed so that it is comfortable and natural to use. In addition, because of its features, the Candy Play 3D pen can be used by both right-handed and left-handed people. As mentioned earlier, the Polaroid 3D pen does not use conventional thermoplastics, but rather edible filaments. And if you are worried about the sugar content of the filaments, no problem! Polaroid states that even if its filaments have different flavors, they are all sugar-free.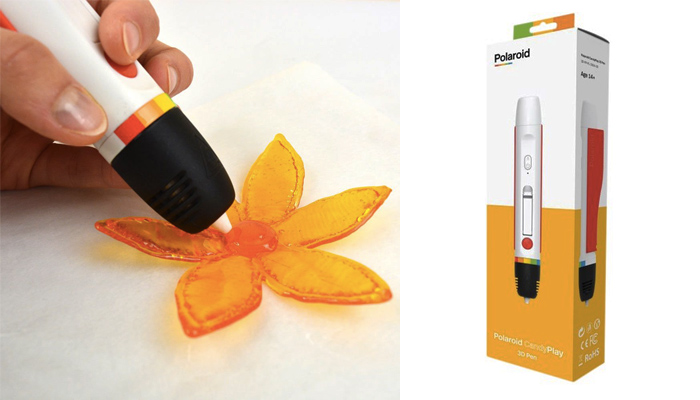 How can you use the Candy Play 3D pen?
With its 3D pen, Polaroid offers everyone the opportunity to create their own candy. You don't have to be an expert in 3D printing food to do this. Just follow the steps outlined by the company for the best results and surprise your loved ones. And if you're lacking inspiration, Polaroid has made several models reproducible on its website that you can then try out at home. Supplied with 6 different flavors, each user can choose their favorite filament to make candy. All that's left is to be creative and make original candies.
As for the technical characteristics, the Candy Play is compatible with the most popular laptop chargers thanks to its USB-C port. Finally, to ensure safety, the 3D pen has an automatic switch-off function after 8 minutes of use. With the freedom of design offered by 3D pens, the possibilities are almost limitless. Once you have familiarized yourself with the 3D printing technology through the models on offer, you can go further and freely create your own models. More information can be found HERE on the Polaroid website.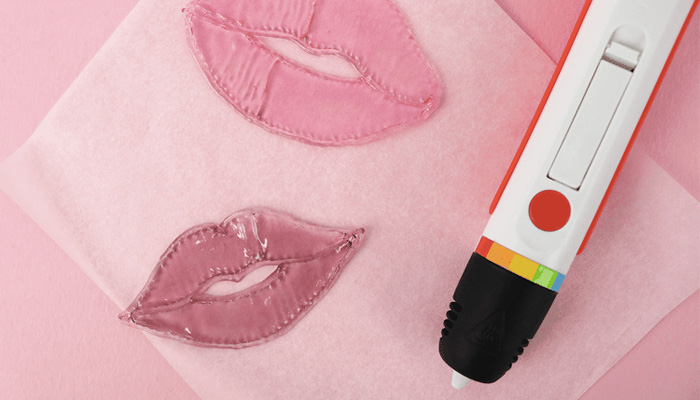 What do you think of the Candy Play 3D pen? Would you be interested in 3D printing your own candy? Let us know in a comment below or on ours Facebook, Twitter and LinkedIn Pages! Sign up for our free weekly newspaper Newsletter here, the latest 3D printing news delivered to your inbox!
* Thumbnail Photo Credits: Polaroid