As 3D printing grows in popularity, so too are cheaper desktop solutions that allow more and more access to the technology. One such company that is growing in popularity for its cheap but reliable printers is ELEGOO. Founded in 2015 and with the name suggesting the idea of ​​a "combination of open source electronics and structures that do anything", ELEGOO was primarily designed to provide convenient kits, including 3D, to anyone who wants it -Print to provide.
The company quickly made a name for itself in the world of budget and home improvement printers. Although ELEGOO is perhaps best known for its LCD (similar to DLP) series, particularly the ELEGOO Mars, which has often been touted as an effective 3D printer, ELEGOO has a number of offerings, including the Neptune FDM printer. We decided to take a closer look at the 3D printing offers.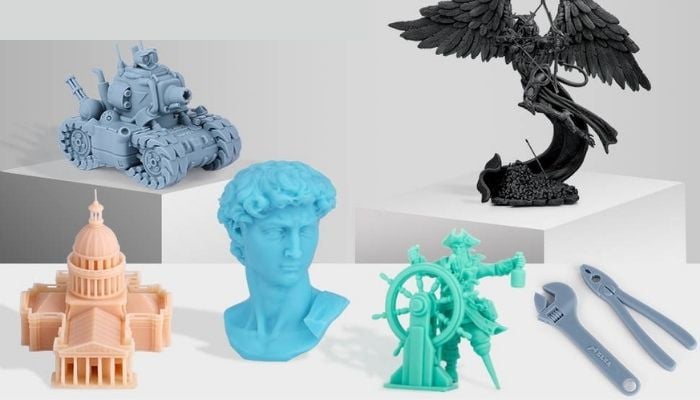 The ELEGOO LCD series
When it comes to ELEGOO 3D printers, most people think of their LCD series first. LCD printing, a photopolymer process often compared to DLP. It's a resin-based process that uses an LCD screen to cure layers. It enables quick, detailed parts. ELEGOO is so established in LCD 3D printers that it even offers resins and cleaning and curing machines to ensure users get everything they need from a single source.
Mars
The most popular series within ELEGOO's 3D printers is undoubtedly the Mars series. Starting at just $ 179, the simplest Mars printer offers 0.047mm precision with layers of 0.01-0.2mm. It's not the largest printer, as is common with photopolymer machines, but it has a respectable build volume of 4.53 inches (L) * 2.56 inches (W) * 5.9 inches (H). Of course, if you're willing to pay a little more, other Elegoo Mars models offer even better statistics. The Elegoo Mars 2 and Pro, for example, are faster and more precise, and you can even find models with an air purifier.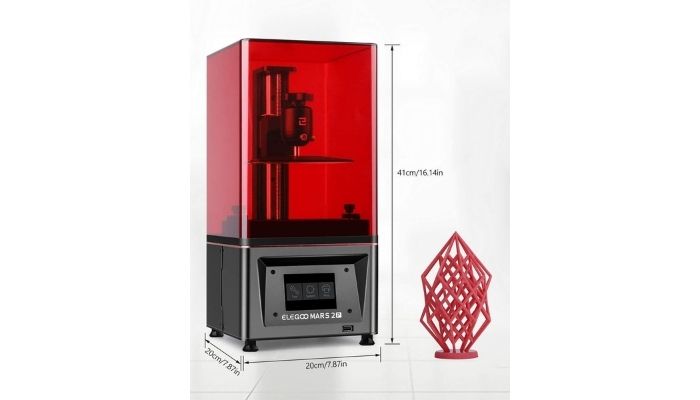 It is currently also possible to pre-order the latest Mars machine, the 3 Ultra 4K Mono LCD 3D Printer. At $ 300, it is certainly a lot more expensive than the older models, but it can be worth it for those who are serious about printing as it offers even greater print accuracy and a larger print size. It also comes with a number of perks like a one-year subscription to Chitubox Pro Slicer and a one-year warranty on the entire printer and toolkit.
Saturn
If you want an LCD printer, but the technical specifications of Mars are not sufficient, you might be interested in the Saturn 3D printer. Although it is also an LCD device, the Saturn has a layer print time of only 1.5-2 seconds, 6% faster than the Mars Pro. It is also accurate and has a larger build volume than the 7.55 "* 4.72" * 7.87 "Mars printers. According to ELEGOO, it also offers greater accuracy with easier printing thanks to a double linear guide structure that allows for smoother movement during printing.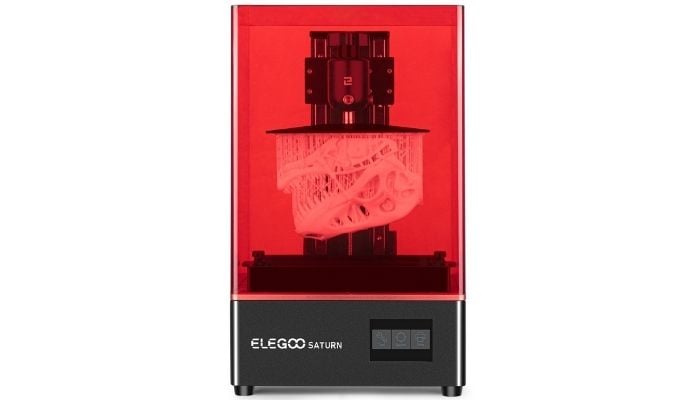 An FDM series from ELEGOO: Neptune
However, ELEGOO not only offers LCD printers, but also an FDM option via the Neptune printer. FDM printers are most commonly associated with budget printing as they are often cheaper than photopolymer printers. Although the company may be less established in the FDM market, as evidenced by the fact that unlike resins, the company does not offer filaments, ELEGOO now has 3 printers in its Neptune series, similar to the Mars line, with one more for Pre-order.
The cheapest Neptune printer is the ELEGOO Neptune 2 FDM 3D Printer with Silent Motherboard, which starts at $ 180. Although the printing speed is understandably slower than the LCD printers, the build volume is also larger at 8.7 x 8.7 x 9.8 inches (220 x 220 x 250 mm). ELEGOO also recently launched two new Neptune FDM printers. One of them is the ELEGOO Neptune 2S FDM 3D printer, which has features that reduce some of the most common printing errors in FDM, including a special titanium alloy neck tube to reduce the risk of nozzle blockage and a material breakage detection switch. The other is the ELEGOO Neptune 2D Independent Dual Extruder FDM 3D Printer. As the name suggests, this printer has two extruders that allow the user to print with different filaments, including different colors, as well as possibly supporting materials.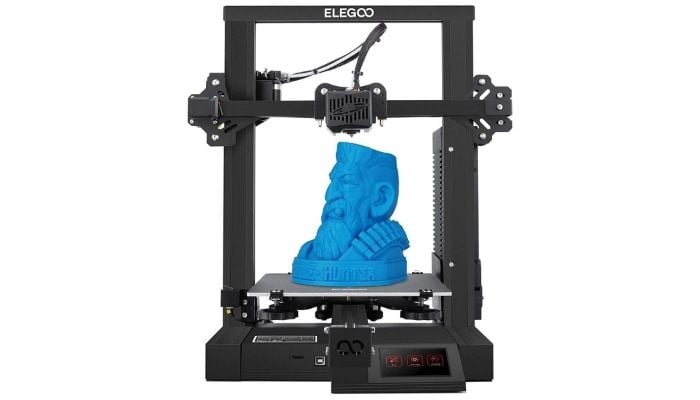 The latest FDM offering is the ELEGOO Neptune X FDM 3D printer, which is currently available for pre-order. With a larger print size (220 * 220 * 300mm) and a printed hotbed, this FDM 3D printer can be compared to many others on the market. The company notes that it has many of the same features as previous Neptune machines, including breakage detection and low material alarms, but also offers new benefits, including the first ELEGOO FDM machine to support USB printing. You can find out more about ELEGOO and its 3D printers HERE on the website.
Which ELEGOO 3D printer would you choose? Let us know in a comment below or on our Facebook and Twitter pages. Don't forget to sign up for our free weekly newsletter, with the latest 3D printing news delivered to your inbox!