The 3D printer manufacturer Fabbrix, a division of Crea3D, has launched its new ELEMENTO v2.1 3D printer.
Based on the previously released ELEMENTO v2, the new large format industrial dual extrusion FFF system is the result of over three years of research and development. The ELEMENTO v2.1 was developed for a variety of technical applications in areas such as automotive and manufacturing tools and is able to process high-performance technical filaments for large-part production.
The 3D printer ELEMENTO v2.1. Photo via Fabbrix.
3D printing filaments with Fabbrix
Based in Italy, Fabbrix is ​​a relatively new player in the 3D printing hardware market. Until recently, the company had only developed thermoplastic filaments for use with third-party 3D printers.
The Fabbrix range is extensive as the company offers everything from base polymers to composite materials in technical quality. In the list, customers can choose from materials such as PPS for high temperature components, carbon nanotubes for low voltage circuits, PET for food contact parts, BVOH for water soluble carriers and more.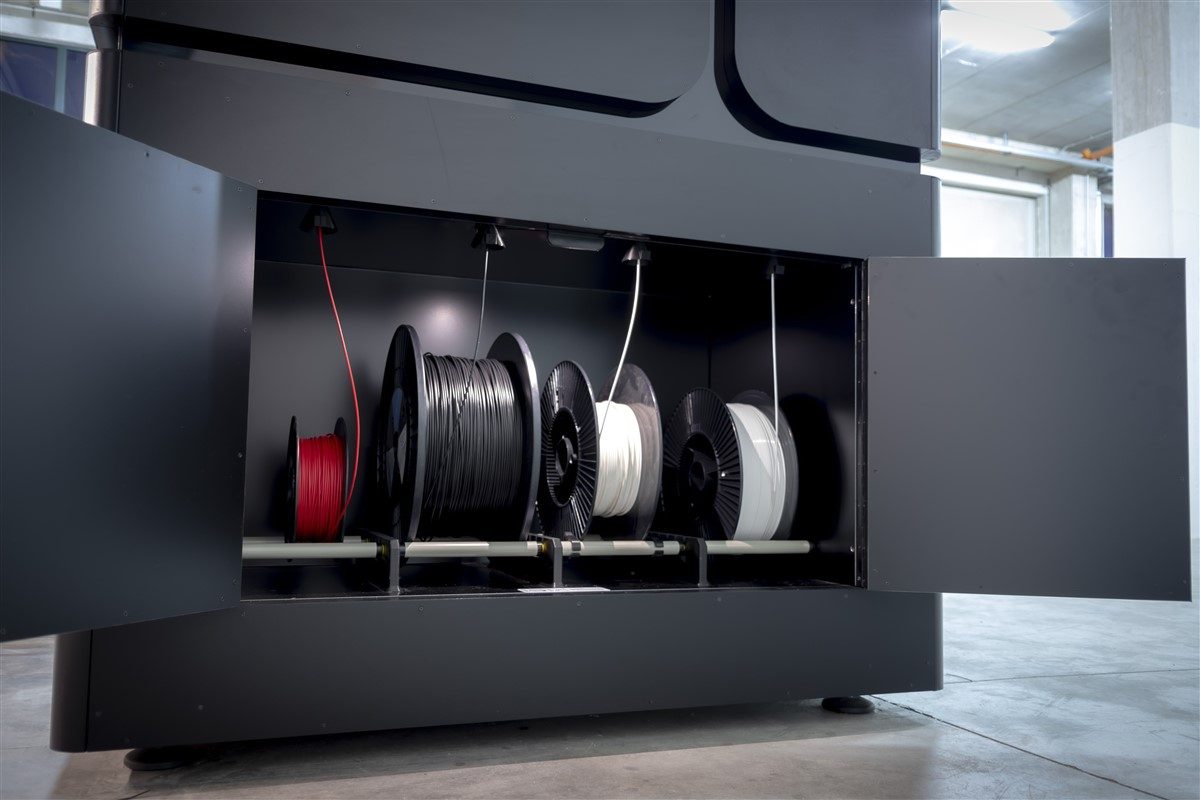 The ELEMENTO is proud of its open material nature. Photo via Fabbrix.
The ELEMENTO v2.1
The main feature of the ELEMENTO v2.1 is undoubtedly its expanded build volume, which is now a hearty 1000 x 560 x 530 mm. The chamber itself has an active temperature control system and thermal insulation for high temperature 3D printing and is even soundproof. Looking at the heated aluminum building plate, we have a maximum bed temperature of 100 ° C.
Fabbrix has also revised the ELEMENTO's extruder setup, which consists of a single double extruder print head (direct drive). The printhead is modular so users can reconfigure and swap their hotends based on production needs. Every hotend of the company with a nozzle diameter of 0.6 to 1.2 mm is made entirely of metal and has a maximum temperature of 300 ° C. The new ELEMENTO is therefore able to process a whole range of high-performance filaments such as PP, PA12 and even to process carbon fiber reinforced technopolymers.
Due to the material background of Fabbrix, the company also attached great importance to the open materials of the machine. While the entire portfolio of Fabbrix filaments is compatible, the company also recommends its customers to use third-party materials.
When it comes to quality of life features, the ELEMENTO v2.1 comes with an auto-leveling sensor, built-in camera and Wi-Fi connectivity for remote monitoring of prints and management of builds. With an emphasis on security, the system also features an automatic door locking mechanism and a renewed HEPA air purifier for 99.95% effectiveness against volatile organic compounds and ultra-fine particles.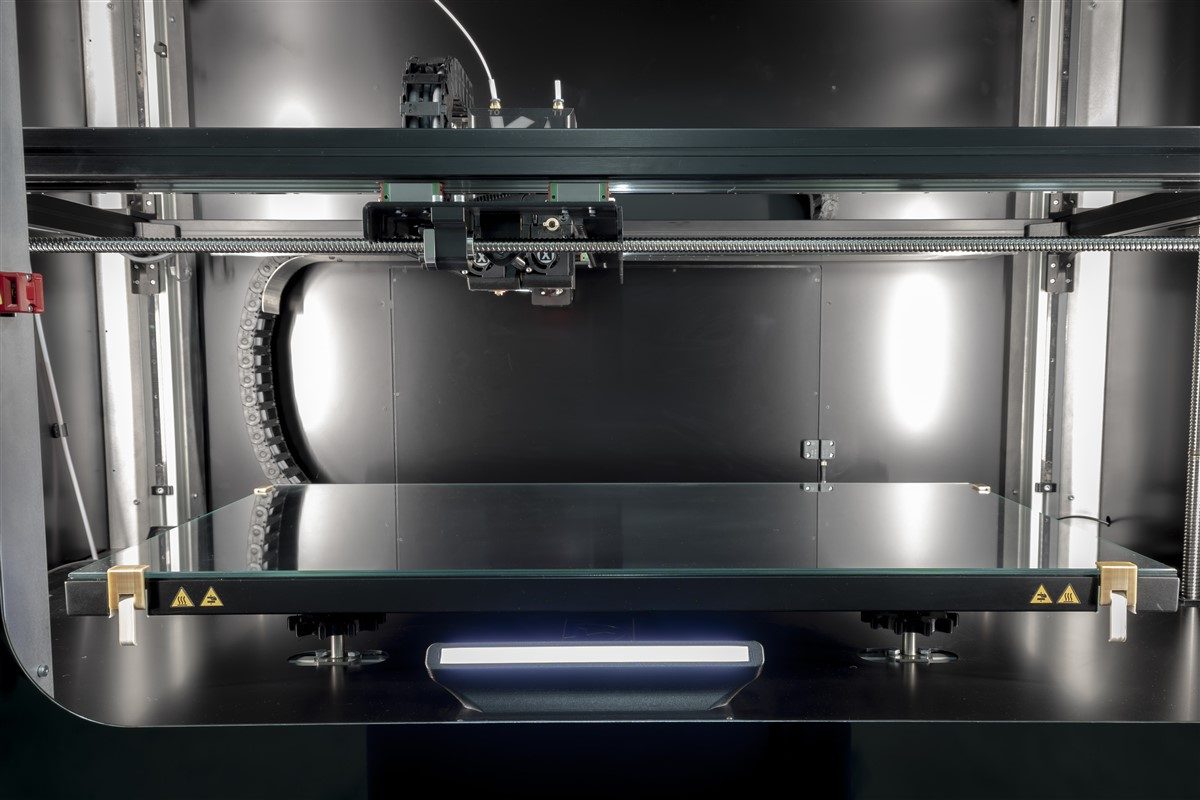 The large construction volume and the double extruder print head of the ELEMENTO v2.1. Photo via Fabbrix.
Technical data and prices
Below you will find the technical data for the ELEMENTO v2.1 3D printer. Readers interested in purchasing the system should visit the Fabbrix store page for a quote.
| | |
| --- | --- |
| Create volume | 1000 x 560 x 530 mm |
| Nozzle diameter | 0.6mm, 0.8mm, 1mm, 1.2mm |
| Filament diameter | 2.85 mm |
| Level resolution | 160-480 microns |
| XYZ resolution | 5, 5, 2.5 microns |
| Build speed | 150 mm / s |
| Bed temperature | 20 – 100 ° C. |
| Nozzle temperature | 180 – 300 ° C. |
| Connectivity | Wi-Fi, LAN, USB |
Subscribe to the 3D printing industry newsletter for the latest news on additive manufacturing. You can also stay connected by following us on Twitter and liking us on Facebook.
Looking for a career in additive manufacturing? Visit 3D Print Jobs for a selection of roles in the industry.
The picture shown shows the ELEMENTO v2.1 3D printer. Photo via Fabbrix.