The German company OKM3D is expanding its Europe-wide network by signing two new distribution agreements: the first with Anisoprint for all of Europe; the second with Shining3D for France, Benelux and England. The agreements will allow the company to add a range of machines to its portfolio, including those compatible with continuous fiber materials. These materials are known to be tougher than standard plastics and lighter than certain metals.
OKM3D is one of the largest European distributors and currently masters a wide range of additive manufacturing technologies. With offices in Germany and France and a total storage area of ​​10,000 m2 spread over 3 logistics centers, the distributor has developed a real logistical competence and a strong network of specialized resellers to cover all the needs of professional customers in Europe. While the company already had a strong partnership with Raise3D, it continues to grow by formalizing distribution agreements with Russian manufacturer Anisoprint and Chinese Shining3D for its range of scanners.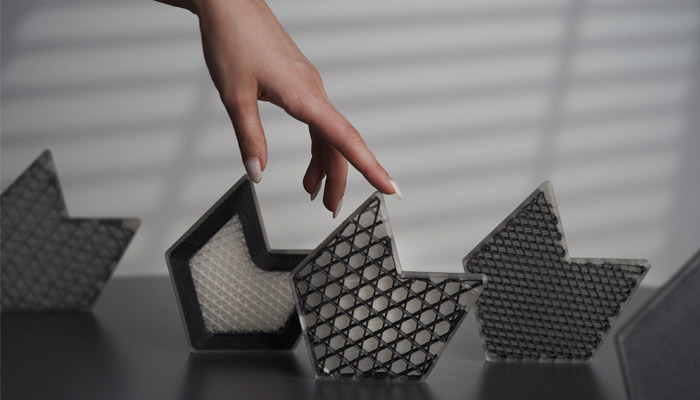 Democratization of continuous fiber 3D printing
Composite additive manufacturing offers real benefits to manufacturers, especially the ability to make very strong and lightweight complex parts. Today there are some players who have developed special solutions to enable continuous fiber printing and thus deposit the fiber exactly where the part is to be reinforced. Anisoprint is one of them and offers a range of desktop 3D printers: The Composer A4 and A3.
The Russian brand's machines are calibrated to print filled nylon parts reinforced with carbon fibers. They are 30 times more resistant than conventional plastic and at the same time 2 times lighter than aluminum. The specialty of Composer is its open system: other thermoplastics such as PETG, ASA or TPU, but also other fibers such as basalt can be used. Anisoprint is also developing a high performance machine, Prom IS 500, which will be compatible with PEEK or carbon fiber reinforced PEI.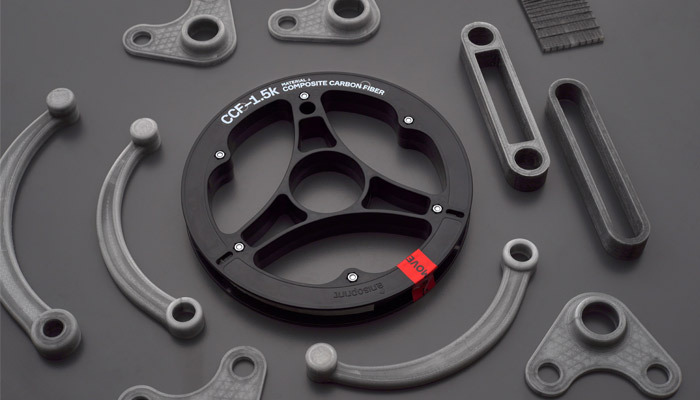 Thanks to this new distribution agreement, OKM3D wants to democratize the use of this technology and thus meet the challenges and needs of manufacturers across Europe. Fedor Antonov, CEO of Anisoprint Sarl, added: "Our solutions help resolve supply chain problems, reduce costs and delivery times for hundreds of customers around the world, but Europe is still our most important home market. With OKM3D we are significantly expanding our presence in the EU. With their unique expertise in sales, support and service as well as a large customer and reseller network, we can bring our solutions to all corners of Europe to help industrial customers and researchers to solve their problems efficiently. "
Shining3D conquers Europe
The Chinese manufacturer Shining3D is also relying on the expertise of OKM3D to expand its presence in Europe, particularly in France, Benelux and England. The company has developed a wide range of products, from 3D scanners and DLP printers to special 3D software.
Niels Stenzel, Regional Sales Manager EMEA, SHINING 3D, commented: "SHINING 3D is pleased to announce a new partnership with the distributor OKM3D in France, Benelux and Great Britain. OKM3D is one of the leading distributors of 3D printers in Europe and will help our resellers grow thanks to their team of experts. We are pleased to be able to expand our sales network with such a competent and reliable partner. "
OKM3D aims to expand its professional 3D scanners. It thus covers the entire value chain of additive manufacturing in order to enable the development of applications with high added value. All OKM3D offers can be found HERE on the official website.
What do you think of these two new European distribution agreements? Let us know in a comment below or on our Facebook, Twitter and LinkedIn pages! Sign up here for our free weekly newsletter, the latest 3D printing news straight to your inbox!