Optomec awards $ 500,000 to repair Air Force turbine blades using LENS 3D printing technology
The industrial 3D printer manufacturer Optomec has received a process development contract worth US $ 500,000 from the US Air Force Sustainment Center at the Tinker Air Force base.
Under the terms of the agreement, Optomec will develop a set of optimized 3D printing process parameters to repair the turbine blades on jet engines used by the Air Force's F-15 and F-16 fighters. The focus of the project is the Laser Engineered Net Shaping (LENS) process from Optomec, the company's powder-based Directed Energy Deposition (DED). This also includes additional technologies such as image processing and distortion compensation software, controlled atmosphere processing and oxygen-free material handling for batch automation.
At the end of the effort, the Air Force will receive a series of printable "recipes" for titanium and nickel-based superalloys along with an all new automated 3D printer to repair turbine blades.
The F-16 Thunderbird. Photo via U.S. Air Force.
LENS 3D printing for MRO
Optomec's LENS 3D printing process is already widely used in MRO applications around the world, as the company estimates it has repaired more than 10 million aerospace components in the past 20 years. According to reports, demand for the company's titanium 3D printing capabilities is also growing, with increasing interest from both military and commercial aircraft repairs.
In addition to its 3D printer portfolio, Optomec also offers several dozen "turnkey" process parameter recipes for a whole range of common LENS alloys and applications. The recipes offer customers an easy introduction to metal 3D printing, make the technology more accessible and significantly shorten the implementation time in the workshop. According to Optomec, the company's recipes can reduce customer process development times by an average of six months.
"The turbine industry has already adopted Optomec's automated DED solution widely for high volume nickel alloy repairs to aerospace parts; Meanwhile, Optomec has developed the process recipes for the titanium repair, "said Jamie Hanson, VP of Business Development at Optomec. "This solution essentially brings Optomec's titanium repair process to high volume, where it will have a major impact on lowering maintenance costs as more and more engine OEMs use titanium."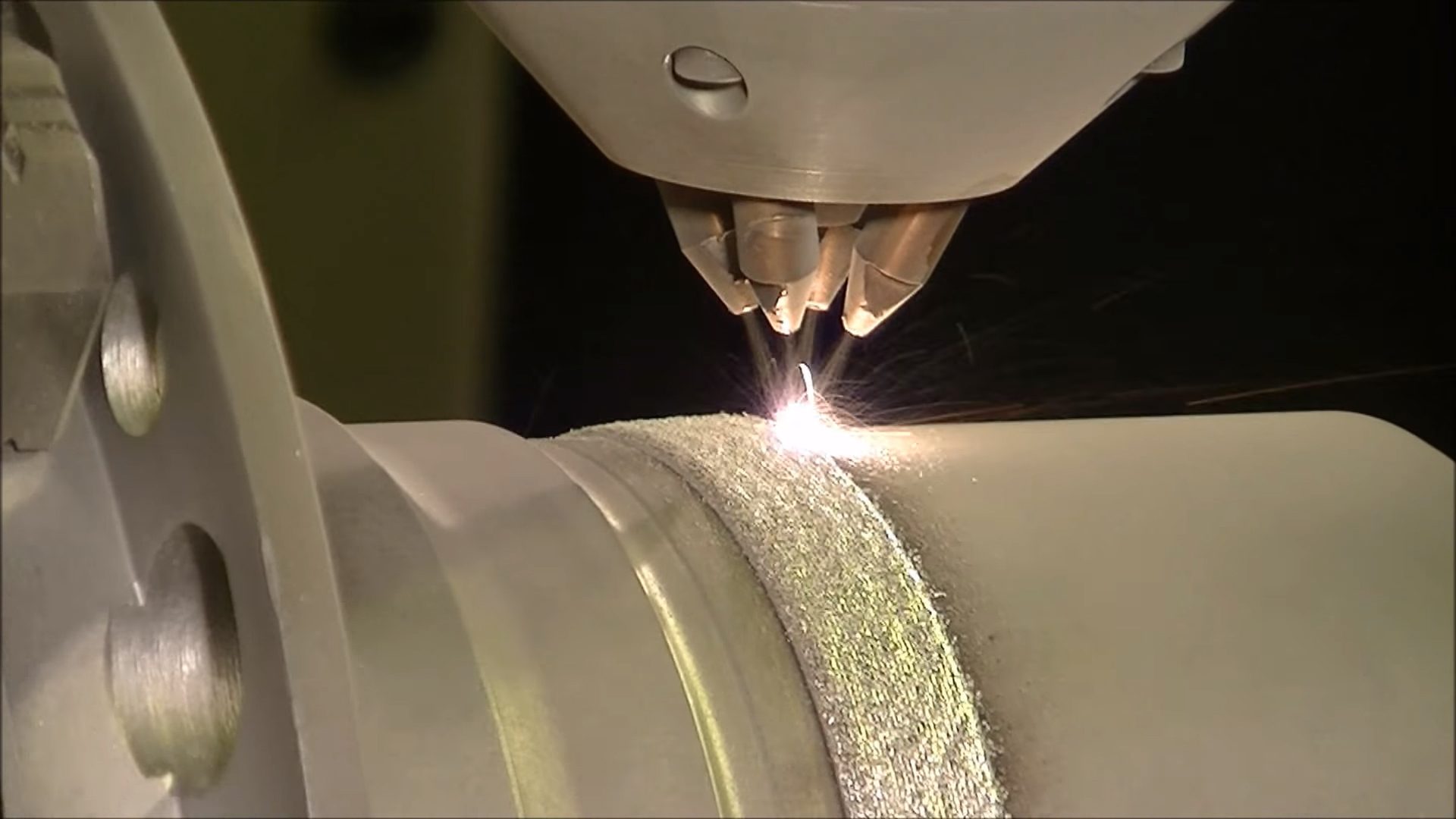 A LENS 3D printer in action. Photo via Optomec.
Maintenance of a fleet of 5,000 aircraft
With the latest $ 500,000 contract, the US Air Force is now increasing its existing investment in Optomec. The Force currently has a fleet of more than 5,000 aircraft, with an average aircraft age of 28 years, and spends millions of dollars on maintenance and parts annually. By integrating metal 3D printing into the mix, an ROI of 184% with an amortization period of just under two years is forecast.
The project will not only provide capital for the company, it will also help expand Optomec's 3D printing capabilities with improved process parameters specifically designed for turbine repair.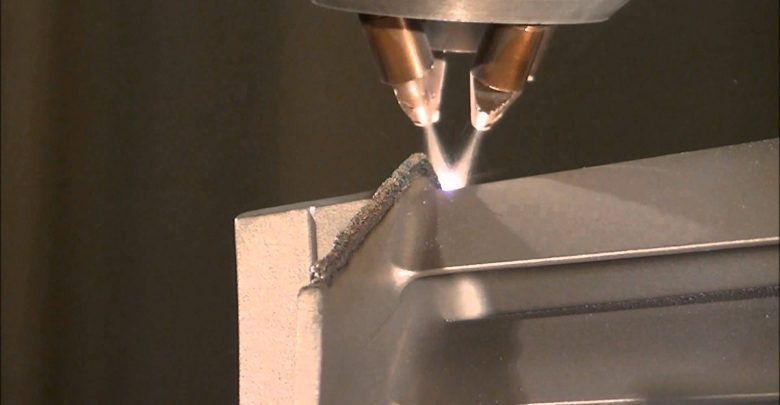 Optomec also offers several dozen "turnkey" process parameter recipes for its LENS technology. Photo via Optomec.
The manufacture and repair of turbine blades has become a key application of metal 3D printing in heavy industries such as aerospace and energy. Earlier this year, energy technology company Siemens Energy took an unconventional turn when it announced a new digital chain of repairs for gas turbine blades based on powder bed fusion rather than DED. In addition to part repair, the technology can also be used to 3D print new features on conventionally manufactured gas turbine blades.
Elsewhere, GE Research was recently awarded a project by the US Department of Energy (DoE) to research the design and manufacture of 3D-printed turbine blades for use in wind energy. As part of the work, GE will produce a full-size, 3D-printed rotor blade tip for structural tests as well as three rotor blade tips for installation on a real wind turbine.
Subscribe to the 3D Printing Industry Newsletter for the latest additive manufacturing news. You can also stay connected by following us on Twitter, like us on Facebook, and tune into the 3D Printing Industry YouTube channel.
Looking for a career in additive manufacturing? Visit 3D Printing Jobs for a selection of positions in the industry.
The picture shown shows the F-16 Thunderbird. Photo via U.S. Air Force.