Sakuu Corporation receives three new patents to advance 3D printed solid-state batteries
Sakuu Corporation (formerly KeraCel), a specialist in 3D printed energy storage, has received three new patents.
Each of the patents are designed to improve the efficiency and flexibility of the company's additive manufacturing capabilities for multiple materials used to 3D print solid-state batteries.
The first of the patents is a new hybrid solid state cell design with a sealed anode structure. The other two are additive manufacturing systems, one of which can make stacked active devices like microreactors and batteries, while the other is an electrographic 3D printer.
Sakuu believes its battery 3D printing technology could unlock the general acceptance of electric vehicles. Photo via Sakuu Corporation.
Multi-material 3D printing with Sakuu
Sakuu is supported by the Japanese automobile manufacturer Musashi Seimitsu and focuses on the 3D printing of high-performance solid-state batteries for applications such as electric mobility. Since KeraCel rebranded earlier this year, the company has launched its own industrial-grade 3D printer specifically designed for large-scale manufacturing of electric vehicle (EV) batteries.
The system is known as the "Sakuu AM platform" and has 3D printing capabilities for multiple materials. By combining powder bed technologies with material jetting, the machine can work with ceramics, metals and the company's own carrier material "Poralyte" within individual layers. According to the company, the Sakuu AM platform is capable of producing solid-state batteries with twice the capacity of conventional cells while cutting material consumption in half.
"Solid-state batteries are a holy grail technology, but they are both very difficult and expensive to manufacture," said Robert Bagheri, founder and CEO of Sakuu. "By leveraging the flexibility and efficiency-enhancing capabilities of our unique and scalable AM ​​process, we enable battery manufacturers and EV companies to overcome these fundamental weaknesses."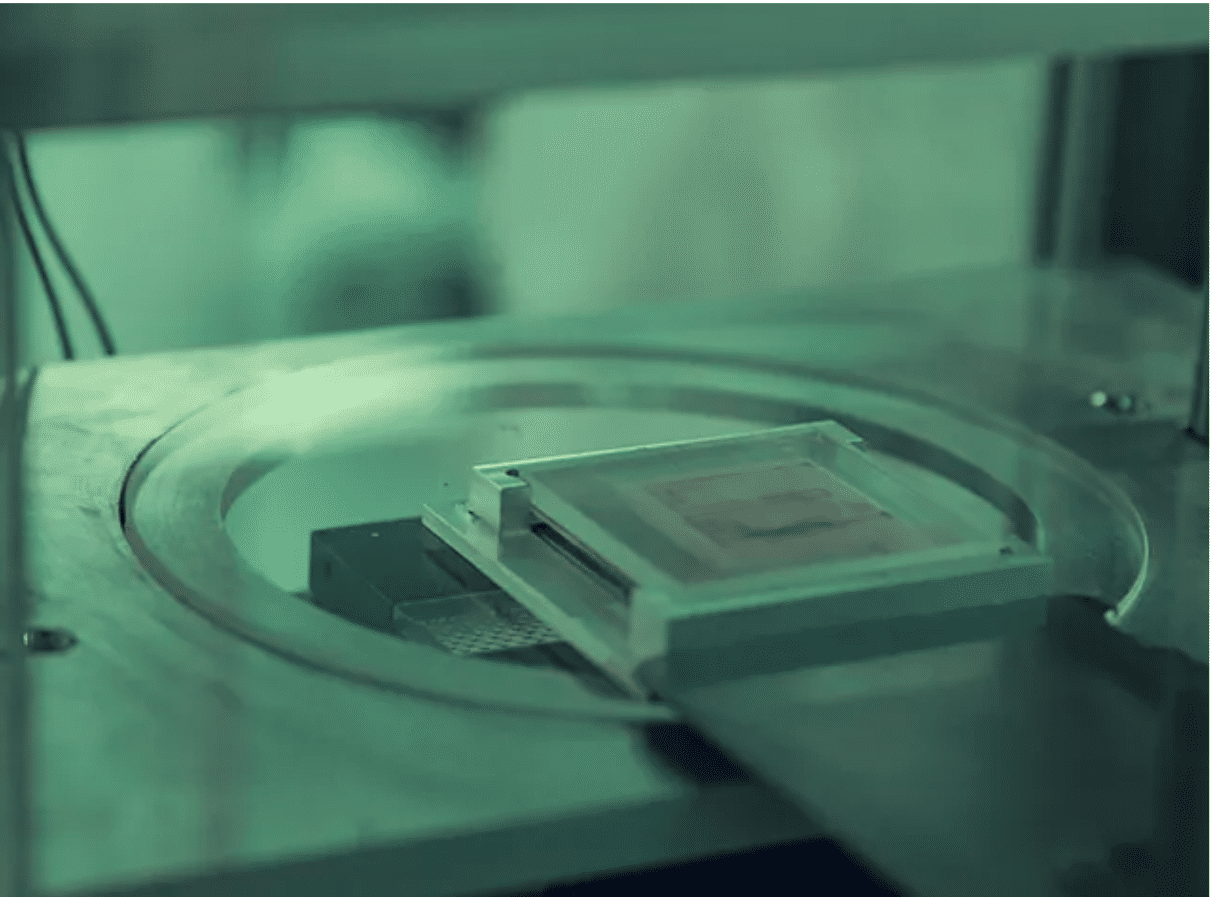 The interior of the Sakuu AM platform. Photo via Sakuu.
Three new patents
The first new patent from Sakuu relates to a monolithic electrochemical cell casing made of ceramic. The structure is complete with space for an anode and a cathode, plus a separator that cuts between the two. This novel housing supposedly enables higher charging rates, but without the safety concerns of conventional lithium-ion batteries. The design complements two other patents that Sakuu already granted in 2020 – one for an integrated cell stack battery and one for a monolithic solid-state battery.
Sakuu writes: "Together, these structures enable an increased energy density for solid-state batteries without impairing stability and service life."
The company's second new patent relates to a 3D printing system that enables users to assemble structured layers into functional 3D devices on a mounting plate. It comprises a carrier substrate that distributes layers of material (which are 3D printed separately) in a stack, creating active devices such as solid-state batteries with reduced material consumption and weight.
Finally, the third new patent is a 3D printer based on electrography, also known as xerography. The imaging process is widely used in copiers, fax machines, and 2D digital printers to create prints from digital files. The technology is characterized by its speed, large areas with thin layers and very high precision.
Scaled to the third dimension, the novel system from Sakuu is able to 3D print active devices such as batteries with a composite toner material as well as a selection of ceramics, metals and polymers.
3D printing energy storage
With complex geometries, 3D printing can improve the performance of energy storage devices. Earlier this year, researchers at the California Institute of Technology (Caltech) developed a novel method for 3D printing electrodes for lithium-ion batteries. Using DLP 3D printing technology, the team was able to create complex structures from electrode materials that report excellent battery capacity and stability.
Elsewhere, in the industry, 3D printer maker Photocentric has created an entire department dedicated to developing environmentally friendly 3D printed electric batteries. Having previously led several other grant-funded projects, the company has now devoted additional resources to optimizing 3D printed fuel cells for automotive applications.
Subscribe to the 3D Printing Industry Newsletter for the latest additive manufacturing news. You can also stay connected by following us on Twitter, like us on Facebook, and tune into the 3D Printing Industry YouTube channel.
Looking for a career in additive manufacturing? Visit 3D Printing Jobs for a selection of positions in the industry.
The picture shown shows the interior of the Sakuu AM platform. Photo via Sakuu.