The CANVAS Airless range enables customer-specific shapes with reduced lead time and reduced plastic consumption
packaging
Quadpack's patented bag-in-bottle technology is an airless container system with a collapsible bag
The new range of Quadpack, CANVAS Airless, offers the opportunity to explore unprecedented shapes in airless products, allowing customization with minimal lead time.
CANVAS Airless is made with patented bag-in-bottle technology and is a proprietary airless container system with a collapsible bag.
The bag-in-bottle is a further development of the bi-injection blow molding technology acquired by Quadpack in 2019. The two-phase process developed in cooperation with Inotech lowers investments and shortens the development time compared to custom-made airless piston packs.
Preforms are to be bi-injection molded in Quadpack's airless production center in Germany and stored in EMEA, America and the Asia-Pacific region so that they can be blown into the desired shape in one go at the point of sale.
The packs are part of Quadpack's QLine portfolio for intelligent, modular solutions that are delivered in the region for the region.
"CANVAS Airless offers a blank canvas for creative design," says Pierre-Antoine Henry, Head of Market Development at Quadpack.
"With a single shape for infinite shapes, it allows more freedom of expression. Brands can choose between oval, square, convex, concave and other shapes – and all without any additional effort or delay.
"It sets the new standard in airless packaging and offers accessible added value as well as all the advantages of airless technology."
The pumps can be used at any 360 ° angle while moving the bulk material with minimal waste; CANVAS Airless has a 97% refund rate.
As a bi-injected, two-ply, bag-based packing, CANVAS Airless uses 15% less plastic than piston airless equivalents and can be made with a range of materials.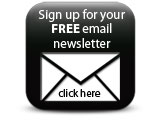 The QLine range is supplied with an LLDPE bag and an outer PET bottle as standard, both of which are recyclable materials. Current outer options include rPET and PETG, while inner options include Surlyn.
Selected companies