Snapmaker continues its celebration of the "maker" spirit by introducing a rotary module that can be used to lift its three-in-one maker machine. Developed for the Snapmaker 2.0 and its functions for 3D printing, laser engraving and CNC milling, the module transforms the device into a 4-axis rotary machine, with which materials with a maximum length of just over 15 inches are carved in 360, can be printed and engraved degrees. The module opens up a new dimension to the manufacturing process, taking a leap from flat milling to producing incredibly detailed objects that even surpass the quality of most 3D prints.
Images courtesy of Snapmaker
snapmaker expands the capabilities of its already versatile manufacturing machine with its rotation module. The addition supports dozens of materials including wood, tool boards, plastic, bamboo, leather, fabric, and non-transparent acrylic paints. The 3D printing function can now print on curved surfaces, while the laser etching / engraving head can laser carve artwork onto cylindrical or curved surfaces. The rotary module uses an expansion shaft transmission and has a 100: 1 reduction gear that converts the power to a lower output speed. This allows the 3-jaw chuck to rotate at a minimum angle of 0.1 °, allowing it to carve and print on uneven and irregular surfaces.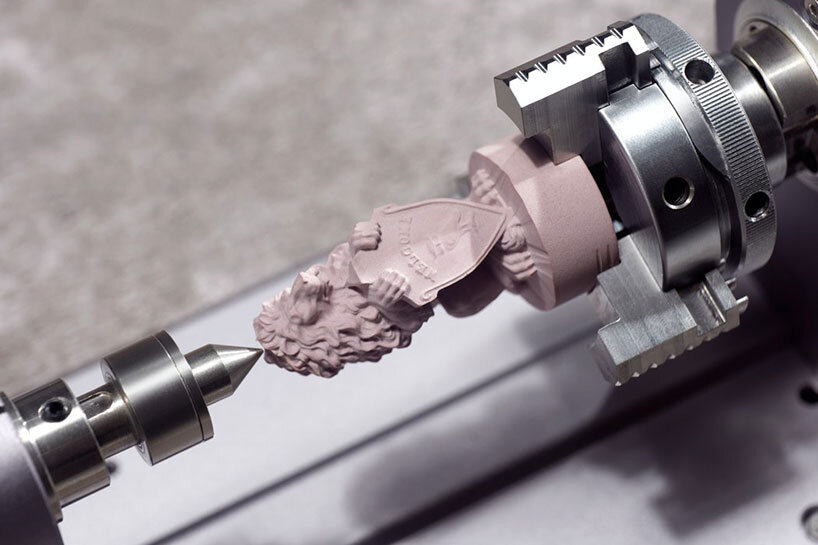 The fast Snapmaker 2.0 rotation module offers continuous 360 ° rotation at a maximum angular speed of 45 ° per second. Together with precise control of 0.2, 1 and 5 degrees of rotation on the touchscreen, manufacturers can tell the difference with every movement. The module can even carve hollow objects with uniquely shaped outer shells.